Image by abitofglitter.
While I can't say I was on my BEST behavior this year, it sufficed enough to leave me a very happy girl come Christmas morning! I felt so incredibly spoiled by Santa (aka my ridiculously generous family) and I thought I'd share my haul today.
Image via neimanmarcus.com
I knew this Eddie Borgo stunner would be awaiting me on Christmas morning, and finally getting a chance to open it was the best! I blogged about this bracelet previously, having been obsessed with it the moment I laid eyes on it. It does not disappoint!
Image via neimanmarcus.com
I cannot wait to crack this baby open! I have been mesmerized with Betty since screening the Bergdorf documentary! Lena Dunham is also developing a TV show based on Betty's memoir, so it must be good, right?
Image via beautezine.com
I am finally in possession of this stunning clamshell shaped compact by Alexis Bittar! I am SO excited, as I've been coveting it since October!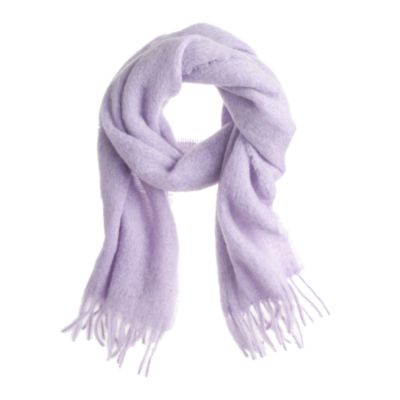 Image via jcrew.com
My brother-in-law was kind enough to gift me with this GINORMOUS and stunning J Crew scarf I've had my eye on. My only gripe is that it hasn't been cold enough to wear it!
Image via shopbop.com
I was delighted to receive the Elizabeth and James Nyos lariat from my sweet sister. I'd wanted this since the summer so I was incredibly excited to receive it!
Other trinkets I received include a signed copy of Diane von Furstenberg's autobiography "The Woman I Want to Be" (!), "It" by Alexa Chung, and the LC Lauren Conrad Starburst Earrings and Bar Necklace I've also previously blogged about. I had a very Merry Christmas, as I hope everyone else did, and I will be back in the new year with much more glitter!