Image via yourfaves.net
Now that September is in full swing, it's time to get serious about amping up your wardrobe! Although weather can be tricky during this time of year, (stuck in the purgatory of Indian Summer with the odd prematurely cool temp here and there,) sweater weather will be here before you know it. I've shared some purchases I made during the warmer weather in anticipation of autumn (you can read about them
here
if you'd like), but here are a few things still on my to buy list...
Image via asos.com
I am in DIRE need of a new trench coat. I hastily chose one from Zara last January in a fashion emergency, but it wasn't really the right fit for me. The buckles at the wrist refuse to remain buckled, the buttons are coming loose; it may have only cost me $40 but I feel like it was money wasted. This gorgeous trench from ASOS on the other hand, is perfection. I love the black contrast piping, the wide lapels, and the buckles. Come to mama!
Image via zara.com
New boots for fall are a given, but I am thinking I need new flats as well. I love these Zara flats- they are the perfect shade of nude. I also like the idea of a pointy toe flat which seems much edgier than a round toe, not to mention flattering. The ankle strap will be convenient for days spent running around. The clincher? These babies are a mere $39.90. Sold!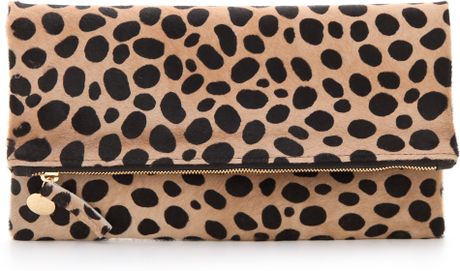 Image via lyst.com
I know, I know, everyone and their mother has this Clare Vivier leopard fold over clutch. But with good reason- it's beautiful, roomy, and the perfect transitional piece. I am all about carrying clutches during the day and this would look fab paired with the above trench coat and riding boots, and would just as easily work well with an LBD and heels. I just need to pull the trigger on this already.
Image via zara.com
I am all about scarves, although they are usually a fun animal print or a wild Missoni pattern. However, I came across this classic plaid scarf in Zara at the end of August, and I found myself considering plaid. It's completely timeless, would pair well with everything, and let me tell you, this scarf with ridiculously soft. I may hit the pause button on my animal print collection and start scavengering plaids!
So there you have it, a few more items I need in order to round out my fabulous fall wardrobe. Nothing too crazy, just a lot of classics!